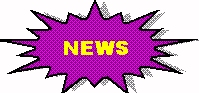 February 5, 1996: SpaceCom Systems unveils FM Quad(SM), a New Satellite Transmission Technology for the Radio Industry ...
January 25, 1996: ABC Radio Networks Satellite Division Converts to Digital using Spacecom's FM Squared&reg ...


New Satellite Technology Reduces Costs...

Satellite Data Delivery Scores Big for DTN . . .
---
Marketing Information...Who is SpaceCom?
SpaceCom Systems is the nation's leader in point-to-multipoint satellite distribution of information. For more information, choose from among the following:

SpaceCom Systems Overview.
Chicago International Teleport&reg Overview (with pictures of the teleport)
International Partners.
FM Cubed&reg Transmission System Overview.
FM Squared&reg Transmission System Overview.

---
Accesses since 1/11/96 :

---

Back to SpaceCom's Home Page.

---